2013 Season
PITTSBURGH JEWISH MUSIC FESTIVAL ANNOUNCES ITS 10TH ANNIVERSARY PRODUCTION
"The Dybbuk": Between Two Worlds"
The classic tale of love and mystical possession, in a new adaptation.
April 25 and 28, 2013 7:30pm New Hazlett Theater
Part of the Pittsburgh Symphony Orchestra's Music for the Spirit Festival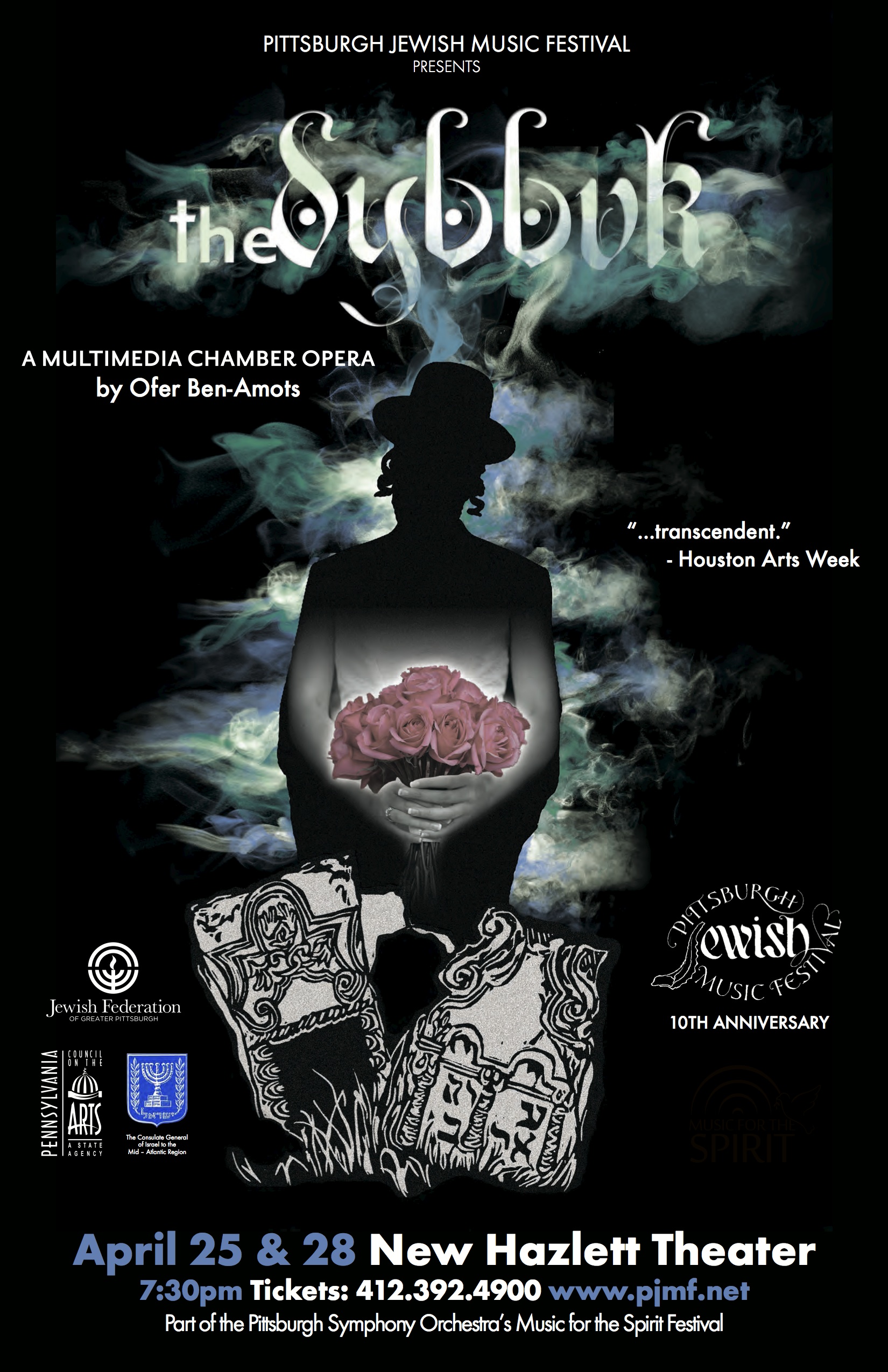 Join our mailing list

Praised as "one of the highest-quality concert series in town" (Pittsburgh Tribune-Review), the Pittsburgh Jewish Music Festival is an annual summer concert series devoted to improving cultural life for Pittsburgh's Jewish and artistic communities at large.
The 2013 Season brings our 10th Anniversary production of the The Dybbuk: Between Two Worlds: a multimedia chamber opera composed by Ofer Ben-Amots and inspired by S. Ansky's timeless Yiddish play of the same name.  This brand new production features singers, a choir, and brand new choreography performed by Texture Contemporary Ballet.
A young woman, Leah, near-death, awakens to the whisper of a clarinet.  She slowly realizes the sound is the spirit of her dead lover Hannan.  As the rest of the opera unfolds in flashback, she must choose between life with a man she does not know and death with her beloved, who has possessed her as a Dybbuk: a deceased soul who takes possession of a living body.
The music intertwines folk elements with contemporary textures to create a haunting, self-contained world, while multiple video projections and dance combine to tell a powerful story of faith, mysticism, and passion between two ill-fated lovers.